Sun, cold or Italy! We just want to propose you all to celebrate the next Valentines Day four romantic and unforgettable Italian places. Surprise your lover with a dinner or with a beautiful sunset from Matera and get inspired by our last top guide for a incredible and unique getaway this year!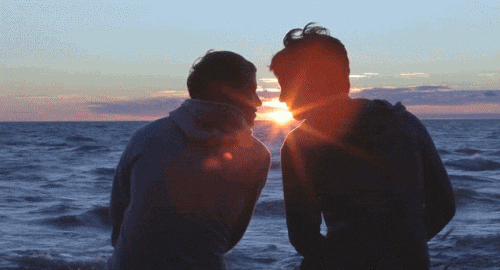 Celebrate your Valentines Day in Naples
Naples is one of the most gay-friendly interesting destinations in Italy. It is the third largest city in the country, and one of the most famous for its wonderful architectural buildings and a UNESCO – protected historic center. Visit the Museo Cappella Sansevero, which doubles as an art museum, and the Galleria Borbonica, with a lots of curiosities.
Nowadays, Naples is known for its amazing Via Caracciolo and Lungomare or for its port, which is one of the most important in Italy. Naples offers all for all; shopping and great and unmissable opportunities, fantastic food and especially a modest gay life. Don't miss it. 
Two romantic places for you
It is a must-see masterpiece for your Valentines day in Matera, better known as the Sistine Chapel of Rupestrian Art. The crypt of the original sin is one of Matera's most interesting rock churches and one of the most ancient example of the rupestrian art in Southern Italy. Visit this extraordinary place, located along the trail of Pietrapenta, near the centre of the city, and its amazing cycle of frescoes, illustrations and several wall art, and thanks to the audio guide, you will live an incredible cultural and artistic experience.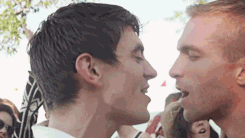 Feast of lovers
Assisi is one of the most famous and visited city in Umbria. Here Saint Francis and Saint Clare were born, we think that's why is one of the most destination for many pilgrims from all across the globe. But when you'll be there, please visit: San Damiano, here lots of beautiful things happens, the Minerva's Temple and the massive Rocca Maggiore.
We suggest to the visit the National Park of Mount Subasio and the Cathedral and the Church of Saint Francis, here Giotto will tell you the magical history of this legends gay-friendly place. Assisi is also the place of lots of important cultural and theater festival: here theatre, art, music and dance are spectacular.
Long weekend in Venice
Things to see in Venice for Valentines day? St Mark's Basilica is the spiritual, indeed the emotional, centre of Venice. You'll be surprised to find numerous art treasures inside including the panels by Paolo Veneziano. But there are two another magnificent white churches. The first one is located in a quiet area five minutes from the Rialto Bridge, called simply Santa Maria dei Miracoli. It is known for its work special miracles. Venice is an exciting and romantic place for everyone, with excellent bars, restaurants and historic nightlife places. Skyline Rooftop Bar, Al Volto and Venice Jazz Club making them a perfect places for a night out.
—–
Book a tour in of these colorful cities with us! Here we have a sample but consider also these suggestions mentioned.
Just ask us for those you like and we create a tailor-made tour for you!