What it means to be disabled and gay for Drew Cumpson? Being both gay and disabled means that you have to work much harder to make connections with people in the community. Many people have their own beliefs about disabilities. Often their views can be wrong or misinformed. One of my goals in life is to paint a more realistic picture and present information to give them a better understanding of life with a disability. With better informed people I hope to reduce the ongoing stigma around disability.
Going from an in shape able bodied person in a relationship to someone who has no control over their body was an extremely difficult transition. Trying to find any form of human connection with another gay male has been difficult. I have been thought of as fragile or broken, and have heard from people that they associate disabilities with developmental delays.
"Within the gay community the stigma of body image is huge and plays into how people judge others by their appearance" said Drew Cumpson
As a quadriplegic I can no longer control my body and struggle to maintain my body weight. First appearances play a large role in the dating game and when you are confined to a wheelchair and seen as a disabled person and not as an equal it makes this game way harder than it should be.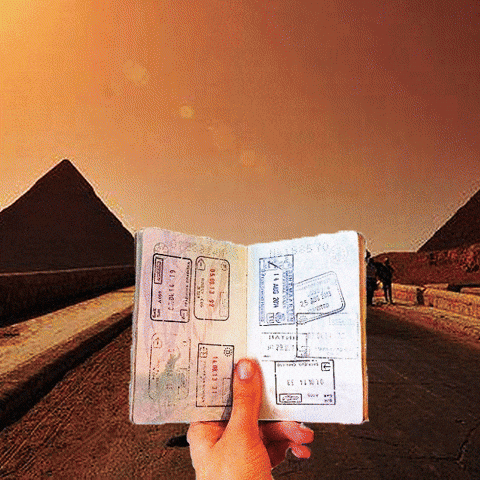 The life of a disabled traveller: you're heading to the airport, you have double checked your flight reservation, you have tripled checked the hotel booking, you're ready for vacation and can't wait to finally arrive and smell the fresh ocean air. The biggest worry in your mind is missing the flight or forgetting your toothbrush.
When a person with a disability travels, such as myself, the list of concerns is much longer. Not only do I worry about flight delays and forgetting my toothbrush, but I must ask and verify that all of the doors are accessible. I must determine whether the resort is accessible and to what degree. We must research whether accessible transportation is not only available in all of my destinations, but also if it is even affordable.
There are a number of other things that come up during travel that also need to be addressed and planned for in each destination. I must ensure that all beds have a six inch clearance for my lift, and that all rooms have enough space to accommodate daily transfers from my chair into bed. When I travel, I must always plan for two staff to accompany me, which also increases the cost of accessible travel immensely.

There are over one billion people living with disabilities worldwide. This is a great opportunity for any business focused on tourism to exhibit its accessibility and accommodation for those traveling with a disability. The accessible travel industry is estimated to reach $202 billion by 2025 (Bowtell, J. 2015).
In 2011, Drew  Cumpson was on a humanitarian trip with a group of students from University of Guelph in Lima, Peru. While swimming on the last day of this trip, a large wave changed my life completely, slamming me off the ocean floor and fracturing my C4 vertebrae resulting in total paralysis from shoulders down and leaving me ventilator dependent for the rest of my life.
Yes, but with Drew Cumpson will be possible: When planning a trip with a disability it takes a lot more work and organizing than planning a vacation without a disability. My objective in life is to showcase to the world that no matter what challenges you face, you are still able to accomplish your goals. Three days prior to my accident in 2011, at the Summit of Machu Picchu, I set the goal of visiting all of the New7Wonders of the World. Little did I know I would have to try and figure out how to do it in a wheelchair.
My first commercial flight was a huge learning experience for myself and my support team. The biggest challenge about this trip was properly transferring me from my wheelchair to the plane seat. We had planned in advance with Air Transat to ensure that they had a portable Hoyer lift. When it came time to transfer me, we concluded that with my height and without an adjustable armrest, our only option was a fireman lift over the armrest and into the seat.
When we finally were seated, we improvised and used a chest strap to ensure I would be secure for the duration of the flight. Being that it is incredibly challenging to move me to and from my airplane seat, it creates another barrier if I needed to leave my seat for any reason, such as getting to the washroom. Getting off the plane was an entirely different struggle, resulting in a few incidents of me on the floor of the plane.
Learning how to travel with a disability is not easy. Each and every trip reveals another barrier to overcome. After experiencing the various obstacles involved with travelling and accessibility on planes. I decided that I would take it upon myself to direct a documentary about wheelchair accessible travel. After my accident, doctors told me that travel would be nearly impossible and extremely difficult but being my headstrong self I went out of my way to prove them wrong.
As I continue my travels in order to complete my goal of visiting all New7Wonders, I will be travelling to London, Rome, and Paris in November 2018 to check off the Colosseum. I will be showcasing all aspects of accessible travel from flying, rail, and other forms of transportation such as cabs, buses and boats. Not everyone is able to access all forms of 'accessible transportation' due to personal circumstances. However, this documentary intends to inform those with a disability of the magnitude of other options available while travelling.

A new day has come: I am extremely excited to travel to Italy in November and cannot wait to spend three days in Rome prior to taking the train to Milan for one night. The next morning, we will be departing from Milan for our 13 hour train ride to Paris. Being able to showcase that there are multiple different forms of transportation when travelling with a disability, we figured there would be no better way to view the scenery of Europe than via train. As someone who loves to travel, and has had the pleasure of travelling the beautiful country of Canada. I cannot wait to see the mountains of Italy and France as we make our way to our final destination of Paris.
Planes, Trains and Wheelchairs is an informative documentary intended to show everyone that regardless of your abilities, travel is entirely possible with correct planning. Not only is this intended to inform people of the options when travelling. It will help businesses and travel centres learn about the many obstacles to be addressed.
The hopes of this documentary is to initiate the conversation of eliminating barriers when travelling. The film will be present at hospitality/tourism industry conferences as part of an awareness campaign. I hope will drive change in the industry.
Always smart, always friendly: all businesses, large or small, should strive to be 100% accessible and accommodating. If your business is ready to contribute to the important change and become free of barriers with Drew Cumpson and Quiiky, please contact him for information, ideas or options that may be available for you and your business to become a fully accessible destination.
Furthermore, if you have any suggestions, ideas or contributions for the documentary, Drew Cumpson can be reached by email at drew@drewcumpson.com.