Are you really sure you want to visit Gay Travel Italy in one week? Crema, Farineto Lake and our unforgettable Call me by your name tour are the top Italian destinations.
Use this special gay guide to help you get inspired and prepared for your next trip.. If you already know how you want to travel around Italy, go directly to our offers and guides to start booking your journey today. Have a good time!
An unexpected surprise
Drive to Crema and the countryside: the authentic heart of the Po Valley and Northern Italy and the main place where the Call Me By Your Name was shot and where you follow the steps and locations experienced by Elio and Oliver.
In Crema you also have the chance to get close to local traditions, as the city, for several years, has launched a series of important events during the year. Food lovers can visit in mid-August for the so-called Tortellata Cremasca, where you can taste typical local dishes such as Tortelli Cremaschi, consisting of ravioli filled with raisins and amaretto.
What is a traveller community?
Enjoy the exquisite scenery of the Farinate Lake, enjoy it and falling in love with its landscapes. You will also learn local phrases from the gay travellers community, shop at local stores, discover huge things with the expert guides and then meals and the best local restaurants ever. It's a great idea for those who want to see one of the best Italian side alla across the globe. It will be a fun way to spend your free time and rest with your lover and more other mature LGBTQ travellers alike.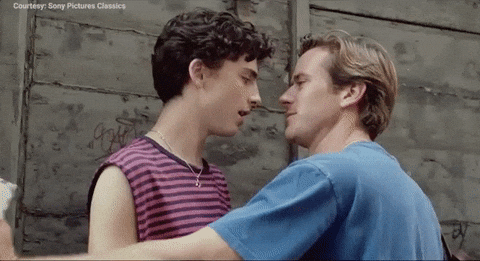 Incredible tour of Italy's most iconic cities
Take a cool tour! Discover with Quiiky, an eight-night special tour that visits the iconic locations depicted in the film. What are we talking about? It's Call me by your name tour! And there is no better place than Lake Garda for bike lovers. This part of Italy will be a great starting point for these easy rides, which balance two-wheel adventures and wine tasting in perfect harmony. And then, for something even more exciting, try also Bardolino and Sirmione and enjoy one surreal night at the Aqualux, one of the world's most spectacular gay-friendly hotel.
Book a tour with us! Here we have a sample but consider also the suggestions already mentioned. Just ask us for those you like and we create a tailor-made Italian tour for you!